Hemang Bhatt
Realtor NY & MA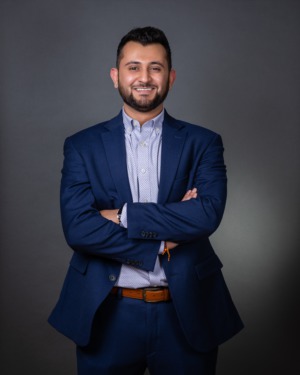 Hemang Bhatt helps people make smart real estate decisions, while taking every detail into account. He's been told he has a big heart, and is a very hard worker. "I am here to educate my clients and show them the best options and value in their price point. Being attentive, genuine and transparent are the most important factors to ensure successful outcomes and relationships."
Hemang spends as much time as needed with his clients, going over comparable properties and out in the field, providing a comprehensive knowledge of the market where they are looking. Clients appreciate his dedication, as well as the tact and finesse with which he conducts business. And when that perfect property or buyer is found, his skilled negotiating delivers the best results.
Hemang is always up to date on the current conditions of the market and constantly studying trends, recent sales, new developments and inventory. Armed with that, he can accurately guide his clients and help them make the most informed and confident decisions. 
With experience in sales and the investment side, Hemang is a savvy negotiator and has always been very competitive. This knowledge, skill and tenacity are tremendous advantages for his buyers and sellers. Hemang prides himself on how hard he works to meet his clients' needs and takes their business personally, as if it were his own.
This Dutchess County, NY native graduated top of his class at Isenberg School of Management, where he received an MBA in Business analytics. Through his education and previous work experience, Hemang will ensure that your next home is the right home. 
His passion for real estate blossomed early, having been around the business his entire life. Today Hemang enjoys his own success through real estate investments and sales.
Hemang lives in Eastie and loves everything about his community. In free time, you can find him working out at the gym, cooking, or playing golf or tennis. He's played tennis ever since he was 8 and learned the importance of being focused and driven from a very young age. 
Utilize Hemang's unique sets of skills to help you find your next home.